We're BHCOE Accredited: What That Means for You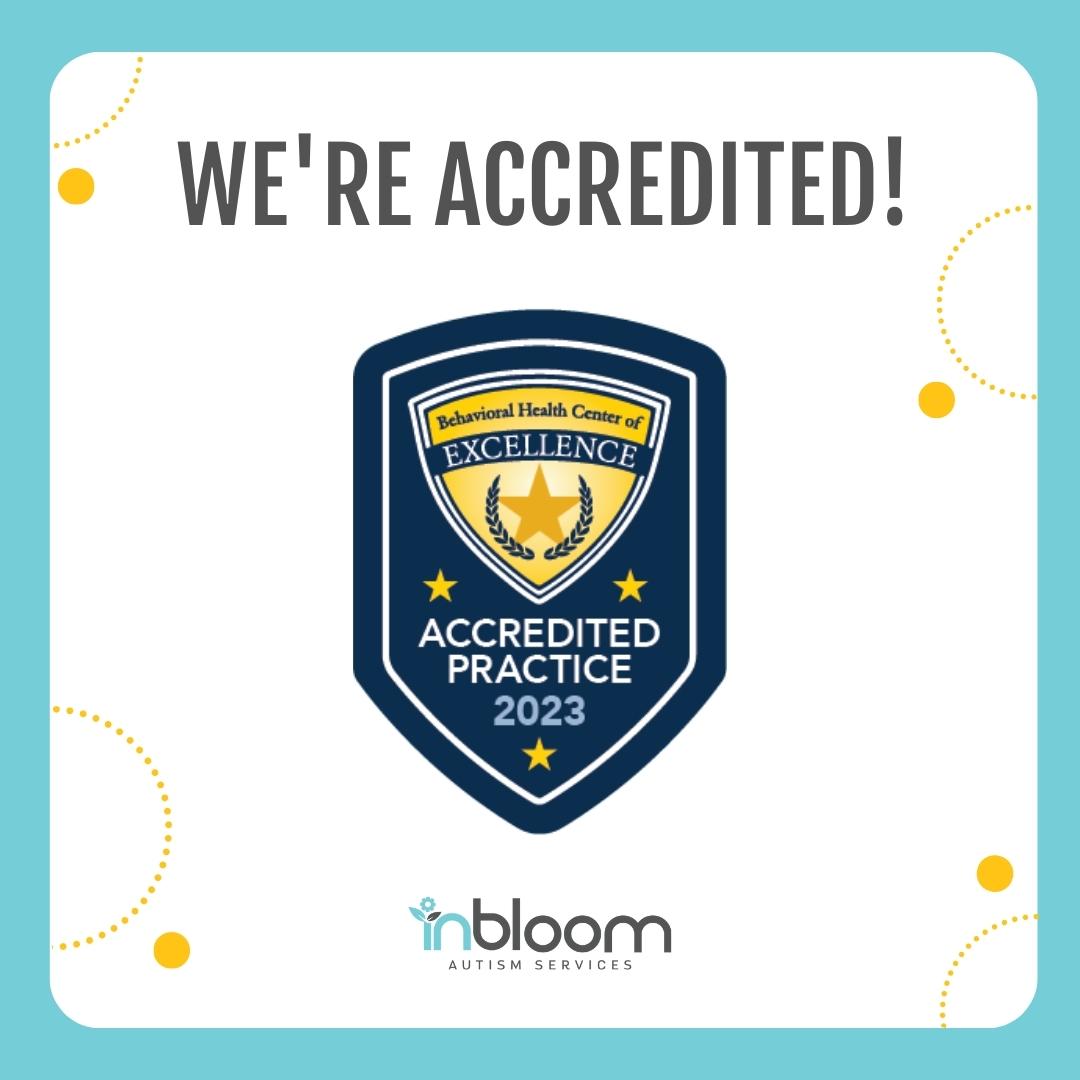 We are thrilled to announce a remarkable achievement that underscores our unwavering commitment to providing exceptional care. InBloom Autism Services has received accreditation from the Behavioral Health Center of Excellence (BHCOE) – a testament to our dedication to delivering the highest quality ABA therapy services. This accreditation, a recognition of our clinical excellence and family-centered approach, reaffirms our mission to empower and transform the lives of those we serve. As we celebrate this milestone, we invite you to read the BHCOE's blog to learn more about the significance of this accreditation. See part of the blog below.
---
What is the Behavioral Health Center of Excellence?
As a parent, understanding the role of BHCOE can make an impact on your child's ABA therapy program. BHCOE provides oversight to the Applied Behavior Analysis community to ensure those with autism get access to the quality care they deserve. We understand the challenges these children and individuals face, which is why we provide resources that will help you partner with an ABA provider that offers the best outcome possible for your loved one. Our Accreditation programs focus on quality, compassionate care, patient outcome, and cost-effectiveness of ABA therapy. Our goal is to support the delivery of the best possible services to all stakeholders in the autistic community.
Why choose a BHCOE-Accredited ABA therapy provider?
BHCOE Accreditation provides peace of mind. Our accreditation differentiates an ABA provider from those who are not accredited by ensuring they have undergone peer review, are in compliance with health-care related laws, all staff have undergone background checks, and that there is a formal complaint resolution process in the unlikely event that you have concerns. 
Choosing a BHCOE-Accredited ABA provider helps to ensure that your child's therapy provider meets minimum quality standards, ensures the validity of the program, and whether their staff are qualified. Quality is critical for us, and if you see a BHCOE decal in an ABA provider's clinic or office, it means that organization has met the Standards of Excellence for Applied Behavior Analysis required to earn BHCOE accreditation.
Click here to Read the BHCOE's Full Blog