the support you need
ABA Therapy at InBloom
When looking for resources for their children, parents and caregivers are often left scratching their heads, wondering what the next step is. Generally, if you've observed any signs that may potentially point to autism in your child, the next step is to schedule a diagnostic evaluation. We're proud to offer diagnostic evaluations in select service areas to help families jumpstart their path to treatment.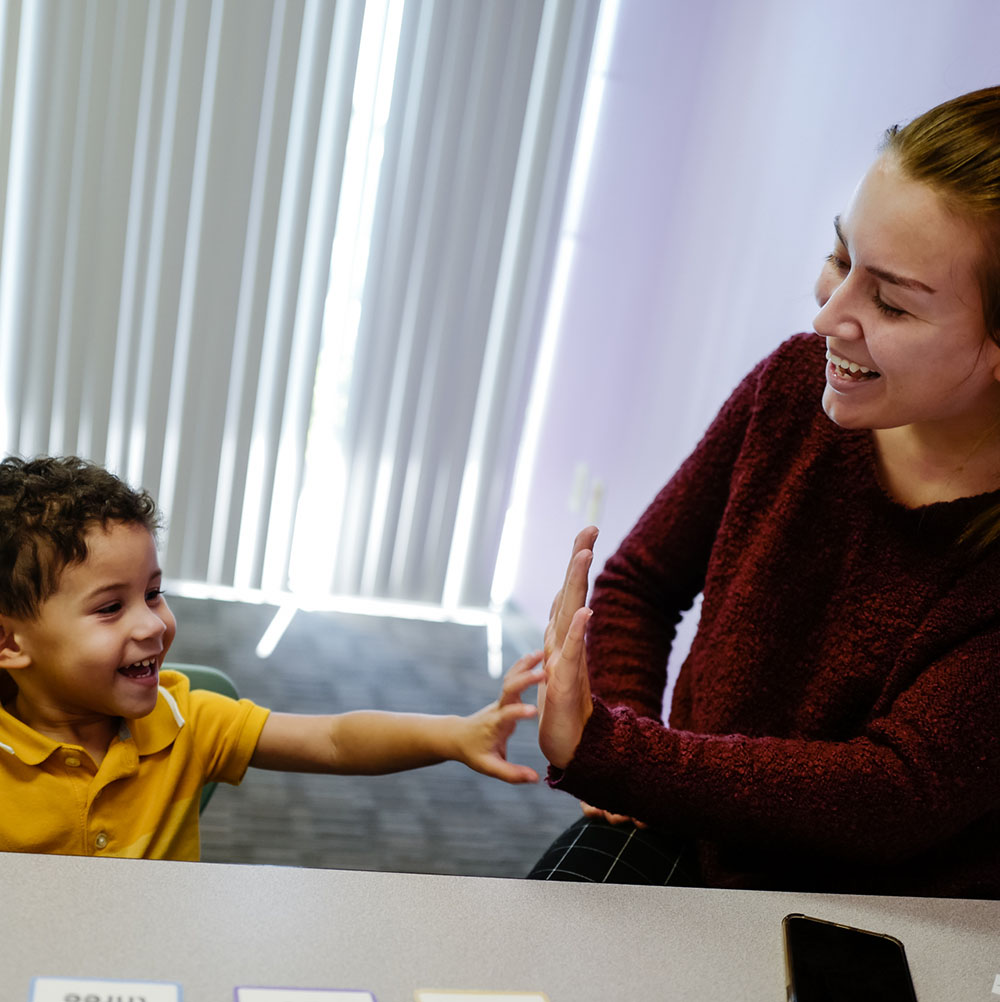 What is ABA Therapy?
Everyone learns differently, and we all have our own goals. This is part of what makes Applied Behavior Analysis (ABA) therapy so effective!
Our clinicians continually collect and analyze data about your child's behavior to create individualized treatment plans with the goal of increasing helpful behaviors and skills, and decreasing not-so-helpful behaviors––those which pose a safety risk or interfere with learning and independence. Having access to real-time data allows the clinical team to adapt treatment plans to meet your child's needs as they continue to grow and make progress.
ABA therapy at InBloom is based heavily on naturalistic teaching methods. It might look like we're just playing and having a blast (and we are), but our talented clinicians work in countless learning opportunities throughout the context of play and other preferred activities. During the therapy sessions, your child will work on a variety of different skills such as communication, social, play, and much, much more!
View a more comprehensive list of skills we work on below.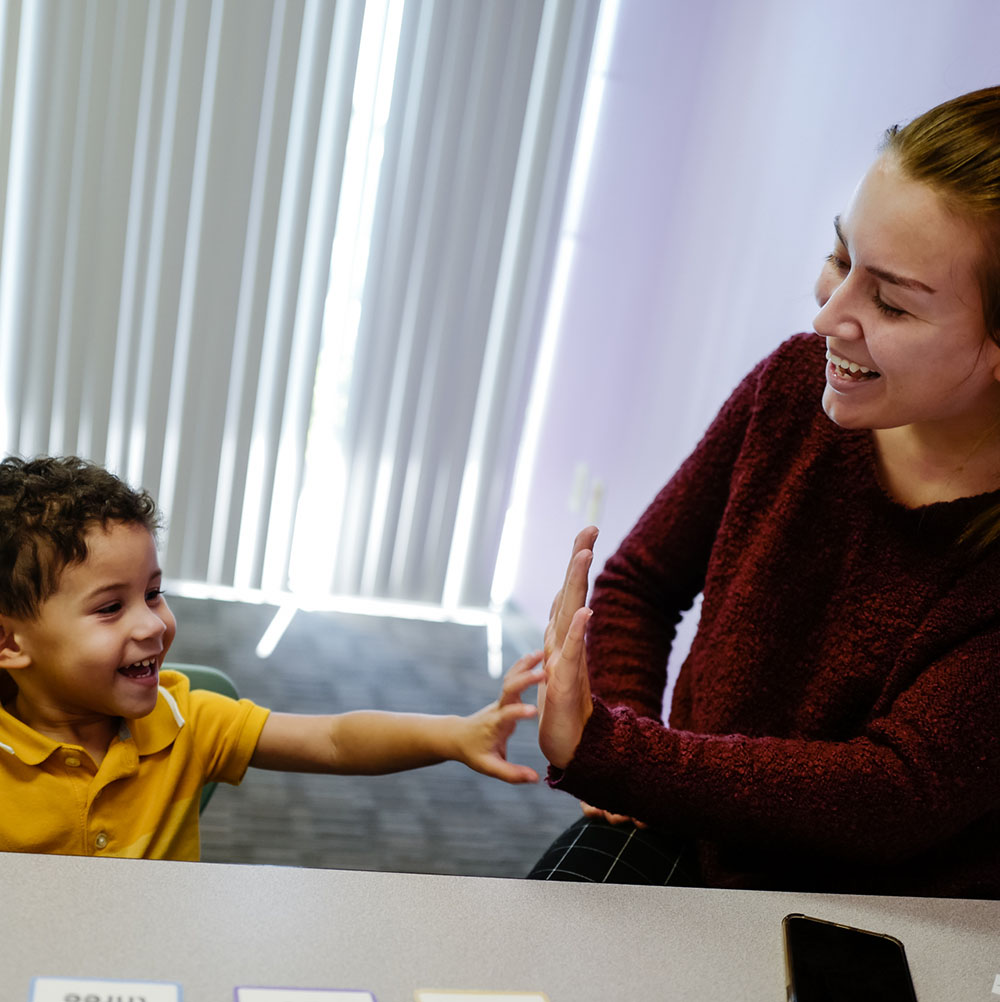 How can ABA Therapy help?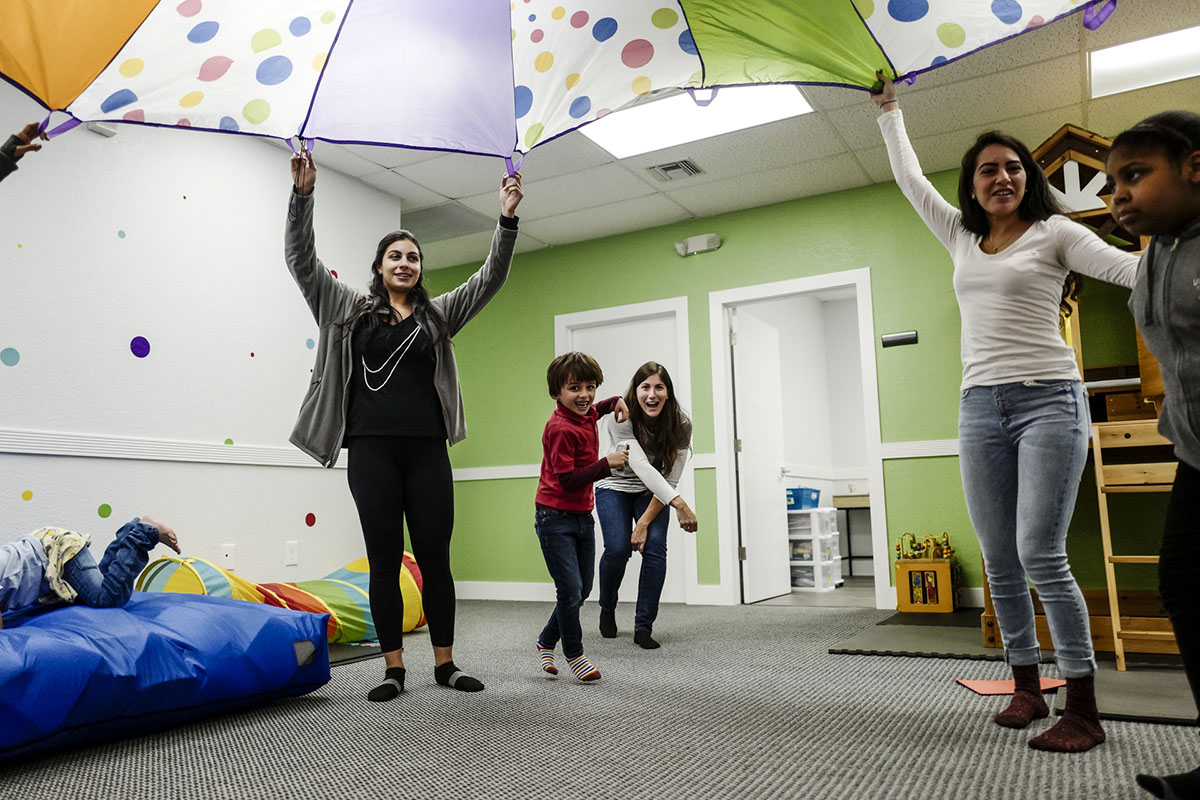 Expressive & Receptive Language
As expressive language refers to any form of communication sent out by an individual, the inverse, Receptive Language, is how we intake or understand that communication. 
While examples of Expressive Language include exchanging pictures, or using a communication device, while examples of Receptive Language include following directions, identifying items, or understanding actions.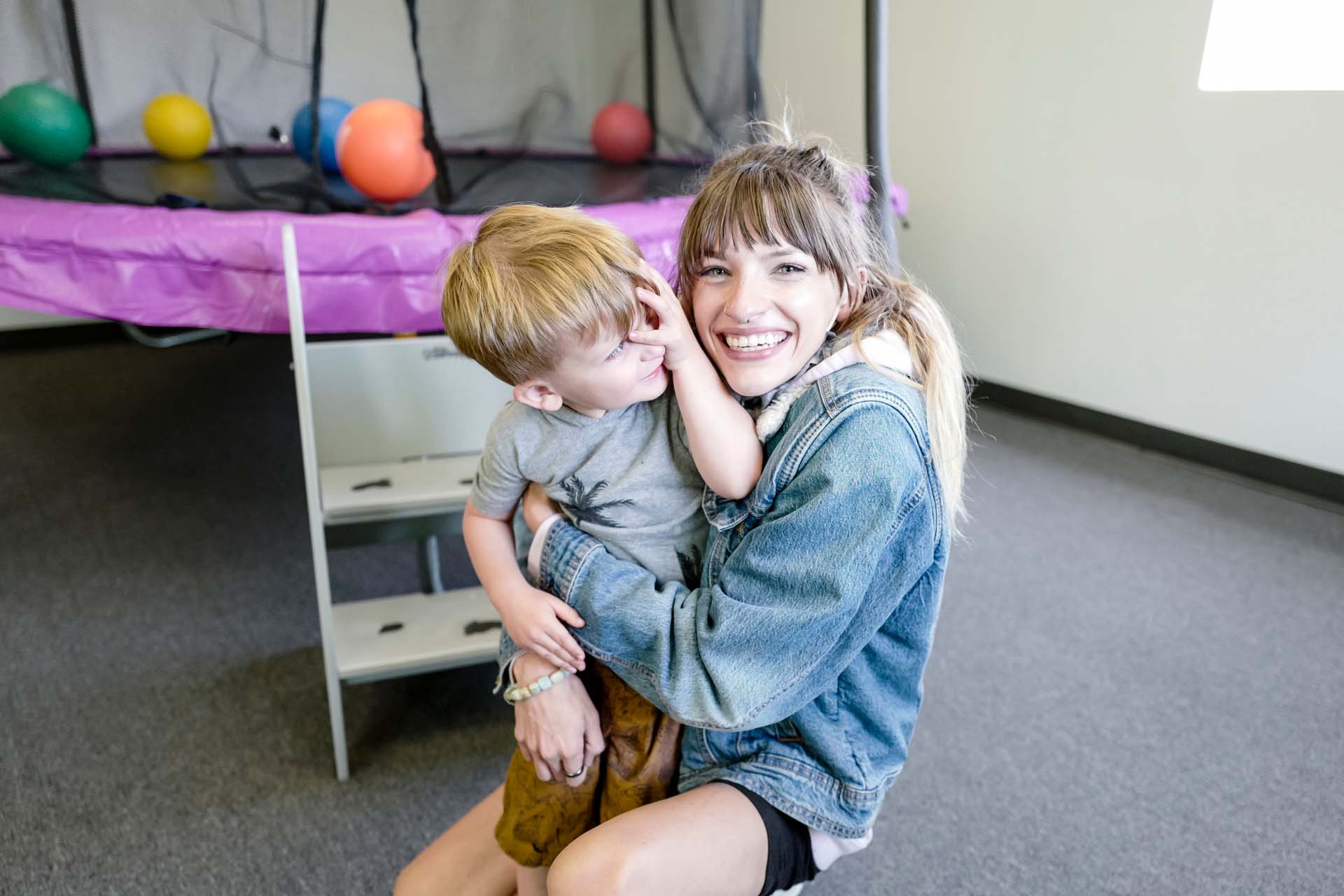 Behavior Reduction
Once we have determined the purpose behind a targeted behavior, our clinicians work on teaching children functional communication or another appropriate behavior that can be used as a substitute should that behavior be deemed undesirable. To accomplish this, individualized positive reinforcement-based treatment plans are developed specific to each kiddo.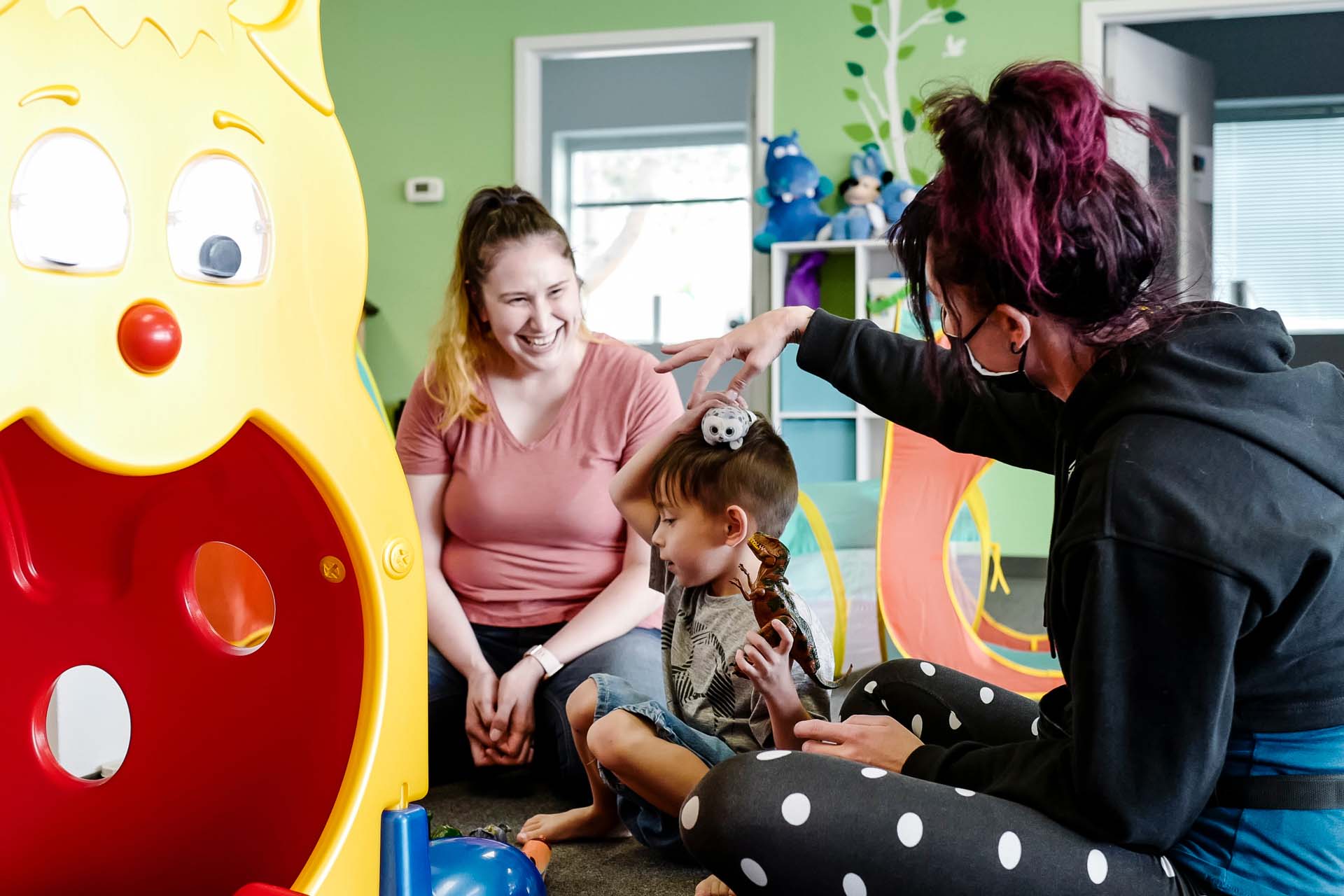 Functional Communication
We teach kiddos alternative behaviors and methods of communicating that help replace undesired behaviors, so that they can still get their needs met, but in a more appropriate manner.
Basic examples of Function Communication skills include requesting access to an item or activity, asking for a help or break, requesting attention.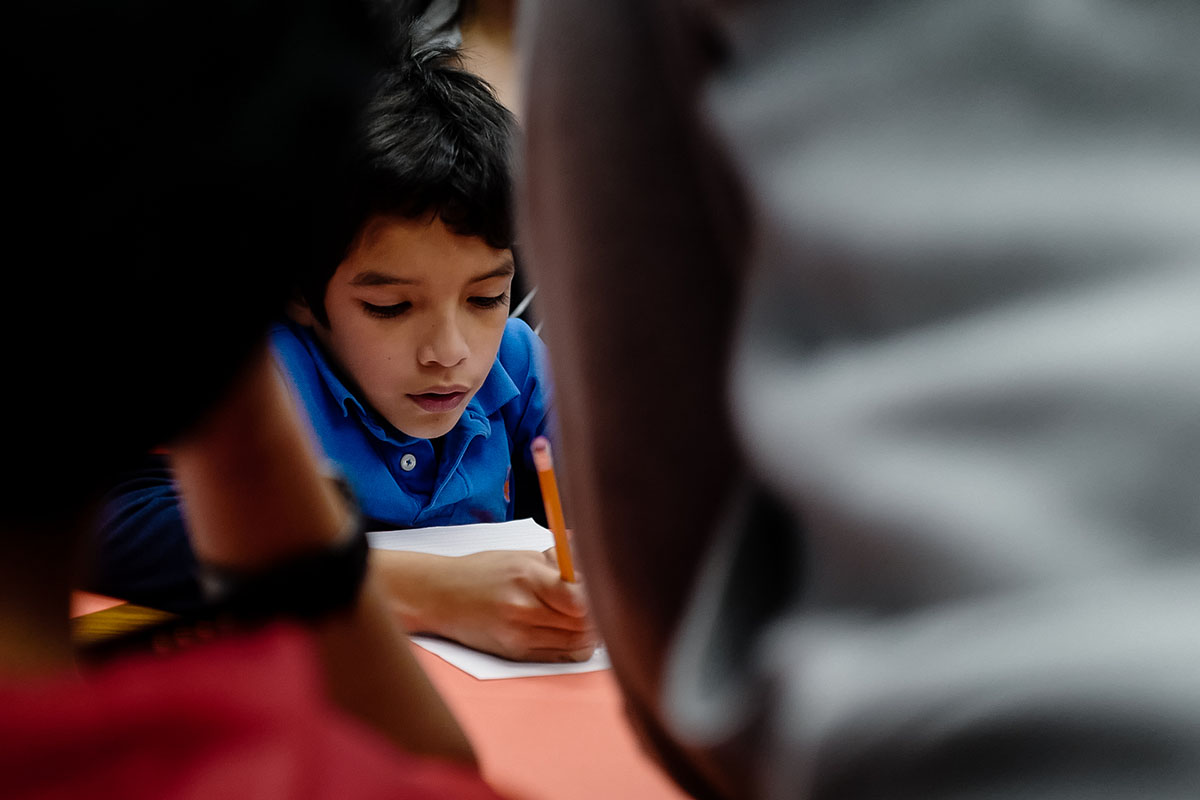 Academic Readiness
Some kiddos have a tough time focusing on learning new skills. One thing that ABA Therapy can work on is increasing the focus and motivation of our kiddos so they can complete tasks. We make sure to work on the prerequisite skills that are needed for success in a classroom setting.
Social and Group Skills
Initiating and maintaining communication, turn taking, problem solving, sportsmanship, following the rules of a game, cooperative play, working towards a common goal––There are so many social and group skills to work on, and so many ways to work on them!
At InBloom, kiddos have the advantage of working on these skills with peers around the same developmental levels.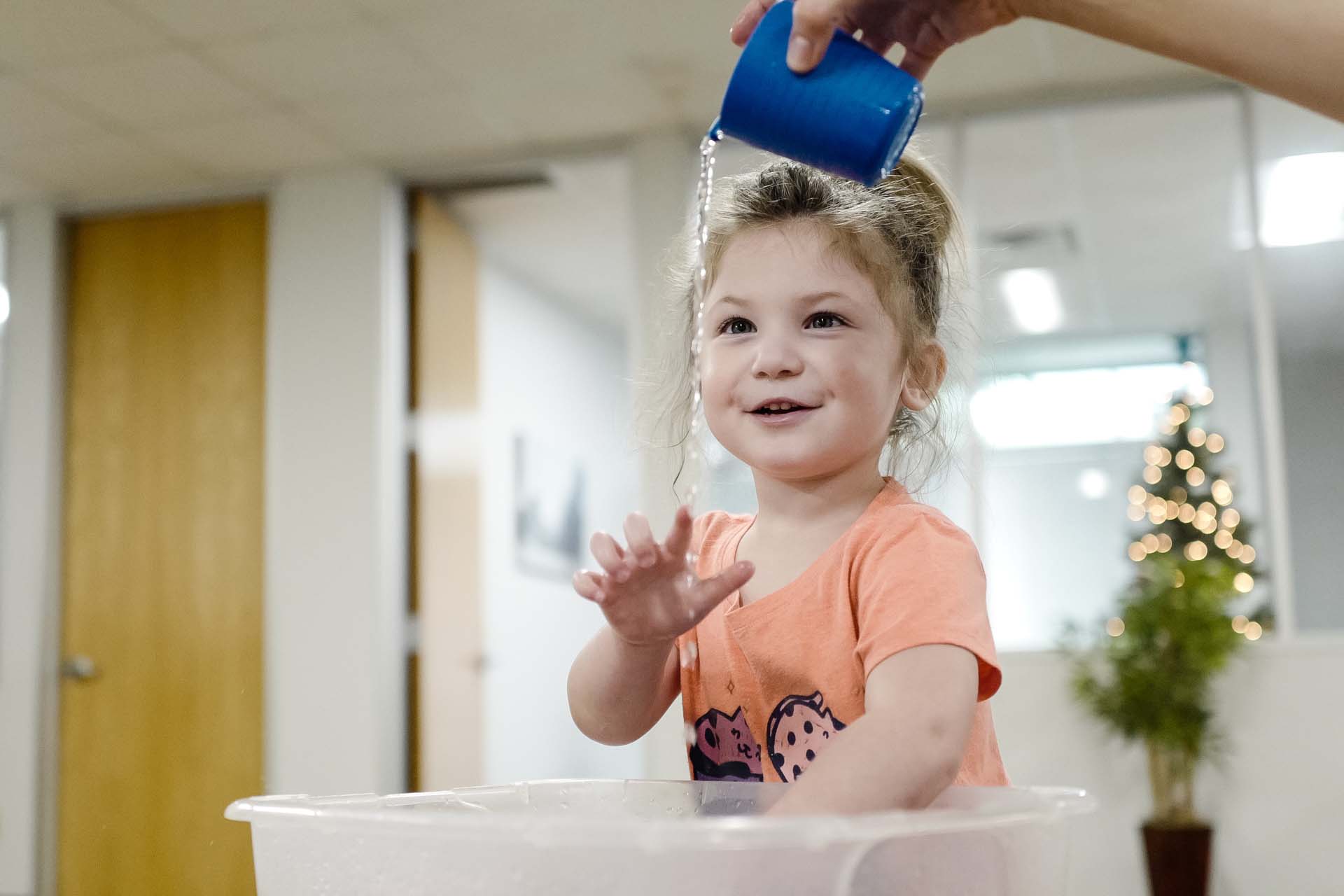 Toilet Training & Daily Living Skills
Many kiddos have a difficult time with potty training. We turn up the excitement and basically have a party in the bathroom to make the process fun! We work on potty training in a variety of ways, including visual aids, stories, and positive reinforcement. 
And it doesn't stop there! Our clinicians take a similar approach to teaching kiddos how to wash hands, get dressed, brush their teeth, and many other skills that help build independence.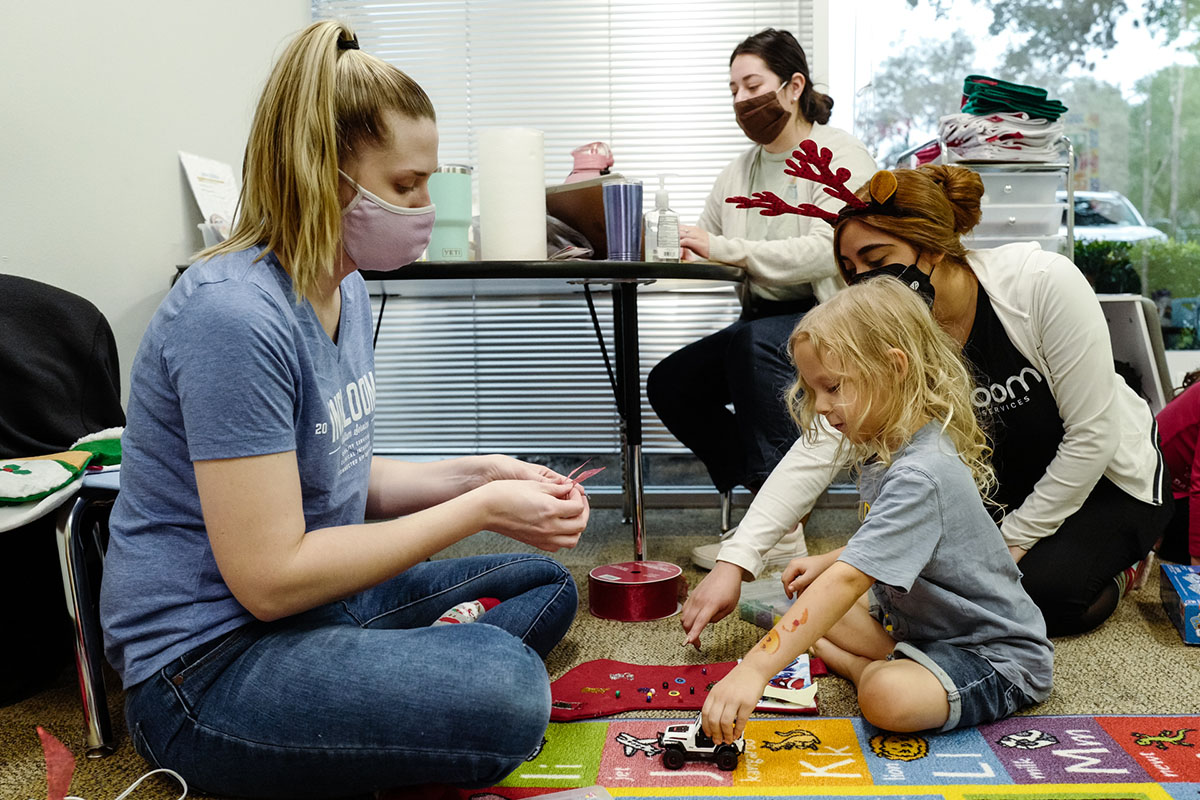 Caregiver Training
We have found that children progress more rapidly toward their goals when parents are involved in their therapy. For that reason, caregiver ABA coaching is done directly with your BCBA and allows parents to continue making progress at home. We love our families and the connection we can create together!
Is ABA right for my child?
Research has shown that our minds are most impressionable between the ages of 1 and 5. For this reason, early intervention (obtaining therapy at an early age) is key in ensuring your child is given the tools needed to develop meaningful skills that will prepare them for the classroom and every-day life. Our Care Team takes pride in walking each family through the ABA process so that parents and caregivers can feel at ease knowing that they have a strong network of support dedicated to the growth and success of their kiddo.
Though each family comes to us at different points in their journey, here is a timeline of notable milestones you can expect to reach between your first conversation with us and the start of your child's services.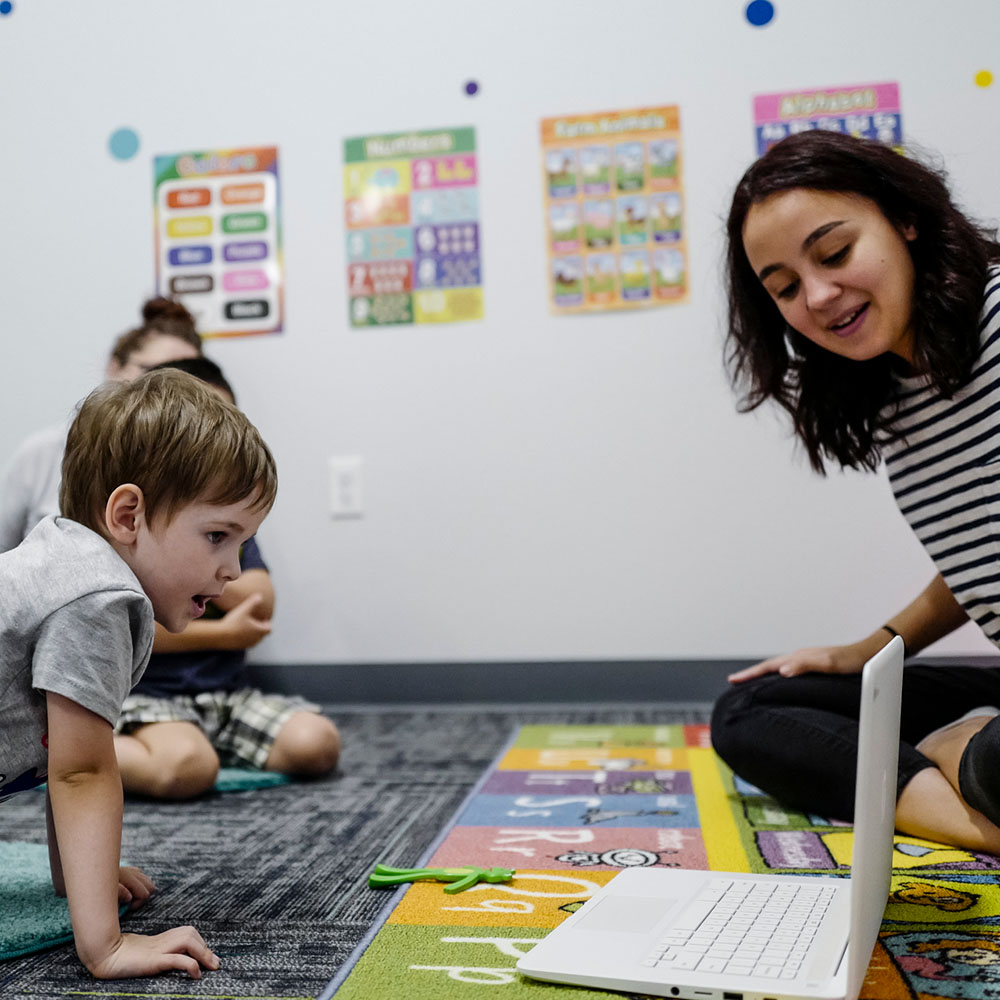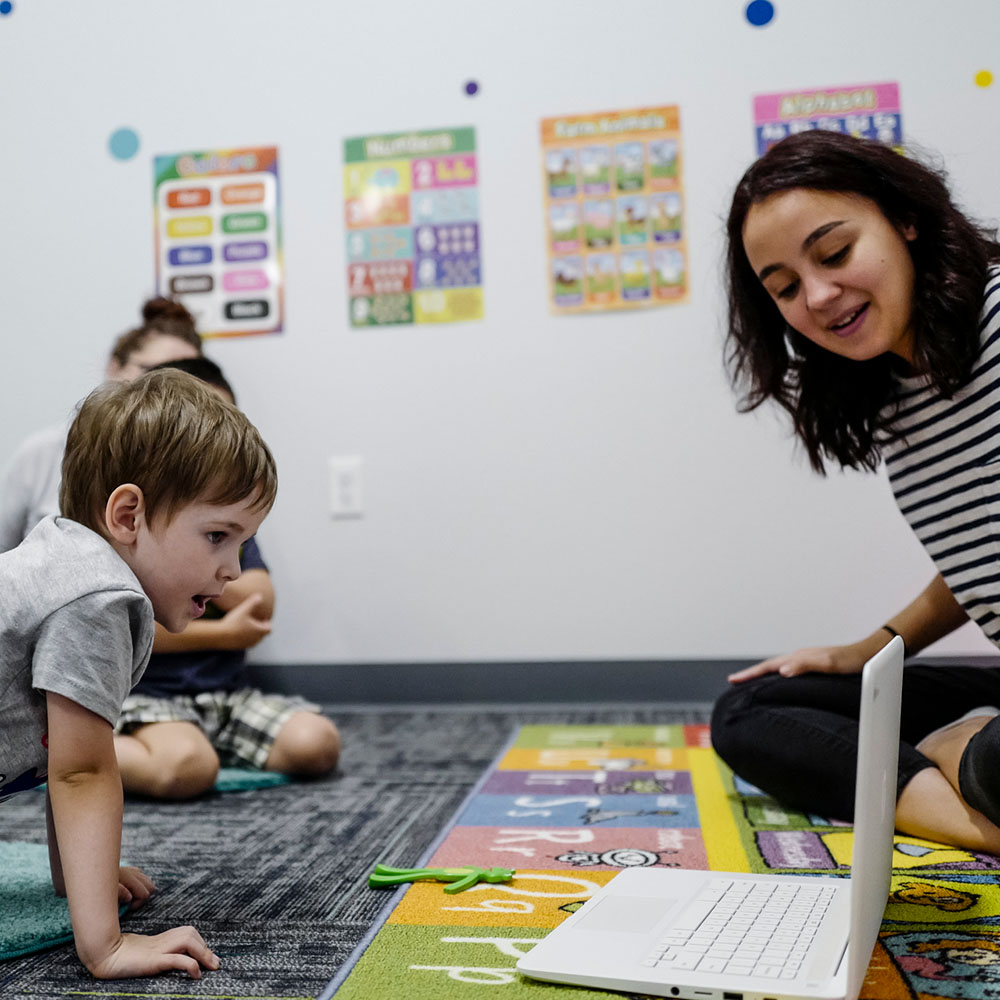 What can I expect from ABA?
ABA Therapy is a marathon, not a sprint. Therefore, consistency is key in maximizing each child's success.
After assessing your child's skills and needs, our clinicians develop a treatment plan typically ranging from 20 to 40 hours of care per week in a learning center. Once therapy begins, your kiddo's network of support balloons in size, and most critical to their development is the relationship between their biggest advocates: you and their ABA team! See below for more information on how everyone can work together to best support your kiddo!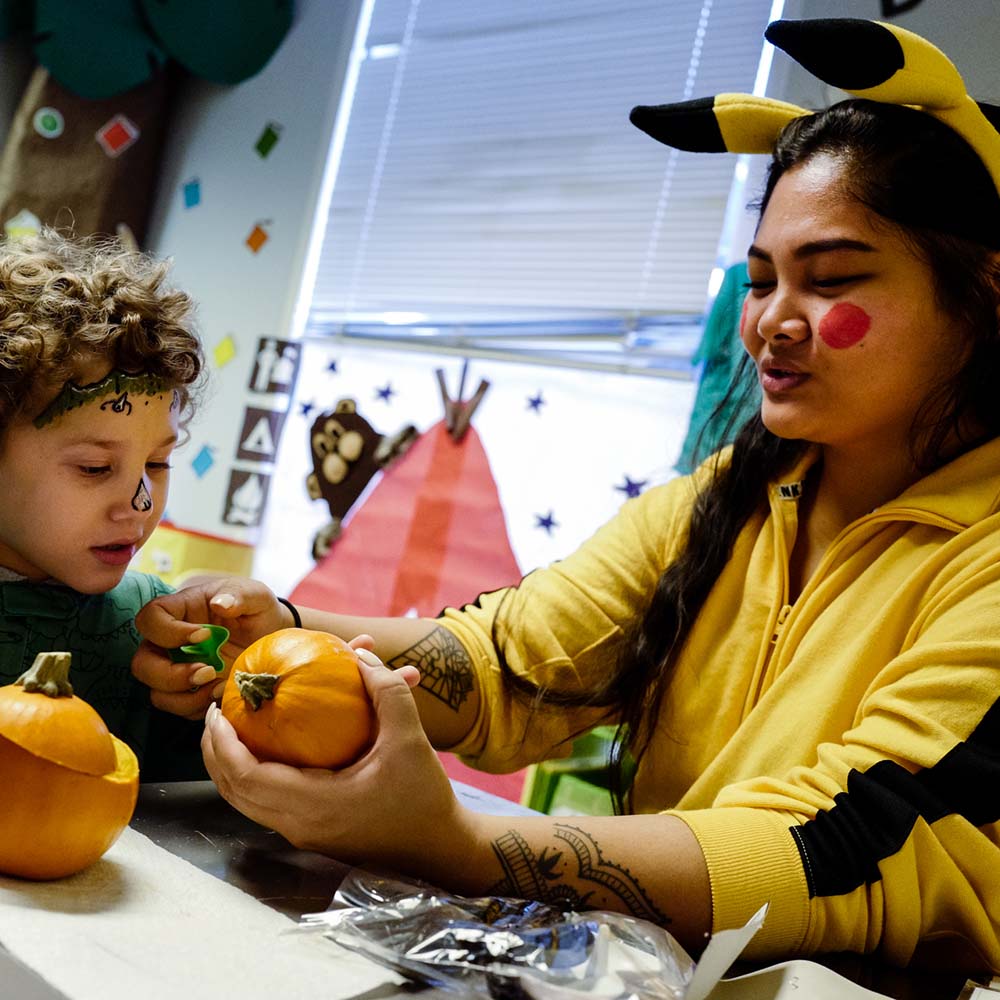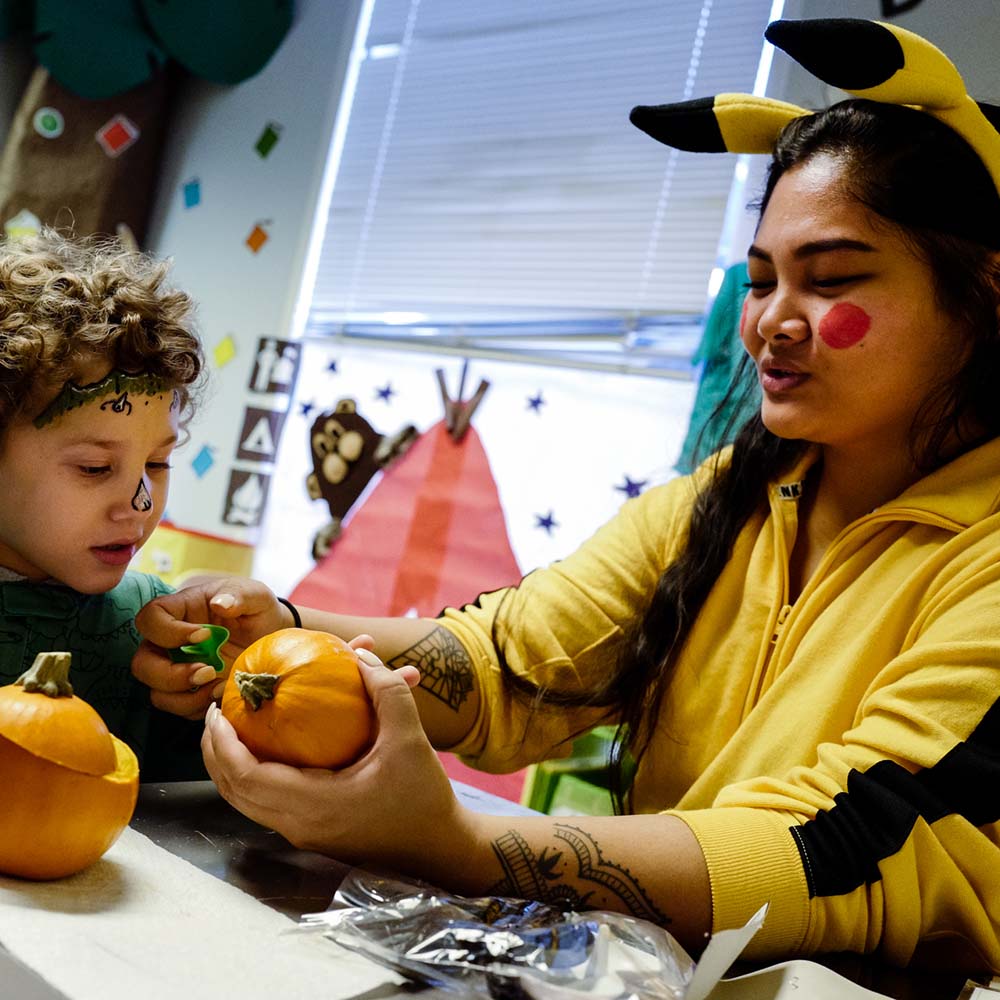 From today to the start of care
What does getting started look like?
Documents requested and steps may vary by region. Parent Reviews
Slide 1
He really loves this place.
My son would never be where he is today without the dedicated, caring, and consistent approach taken by his therapeutic team at InBloom.

Slide 1
I couldn't ask for better people to trust with my child.
You can tell the staff really loves working with and helping kids and their families.


Slide 1
Thank you so much for being part of our journey!
There are no words to express the immense gratitude I feel for these individuals, truly. The responsibility of nurturing children on the spectrum is intense, in every sense, for every person involved.


Get Focused Teamwork.
Caregivers are an essential part of our team.
Ready for the next step?
Talk with our care team!
We'd love to chat! Here are some things we may ask about:
Whether your child has an ASD diagnosis.
Your child's age and challenging behaviors.
Skills you may want your child to work on.
Blog, Articles, What's Going On…