InBloom Opens New Learning Center in Phoenix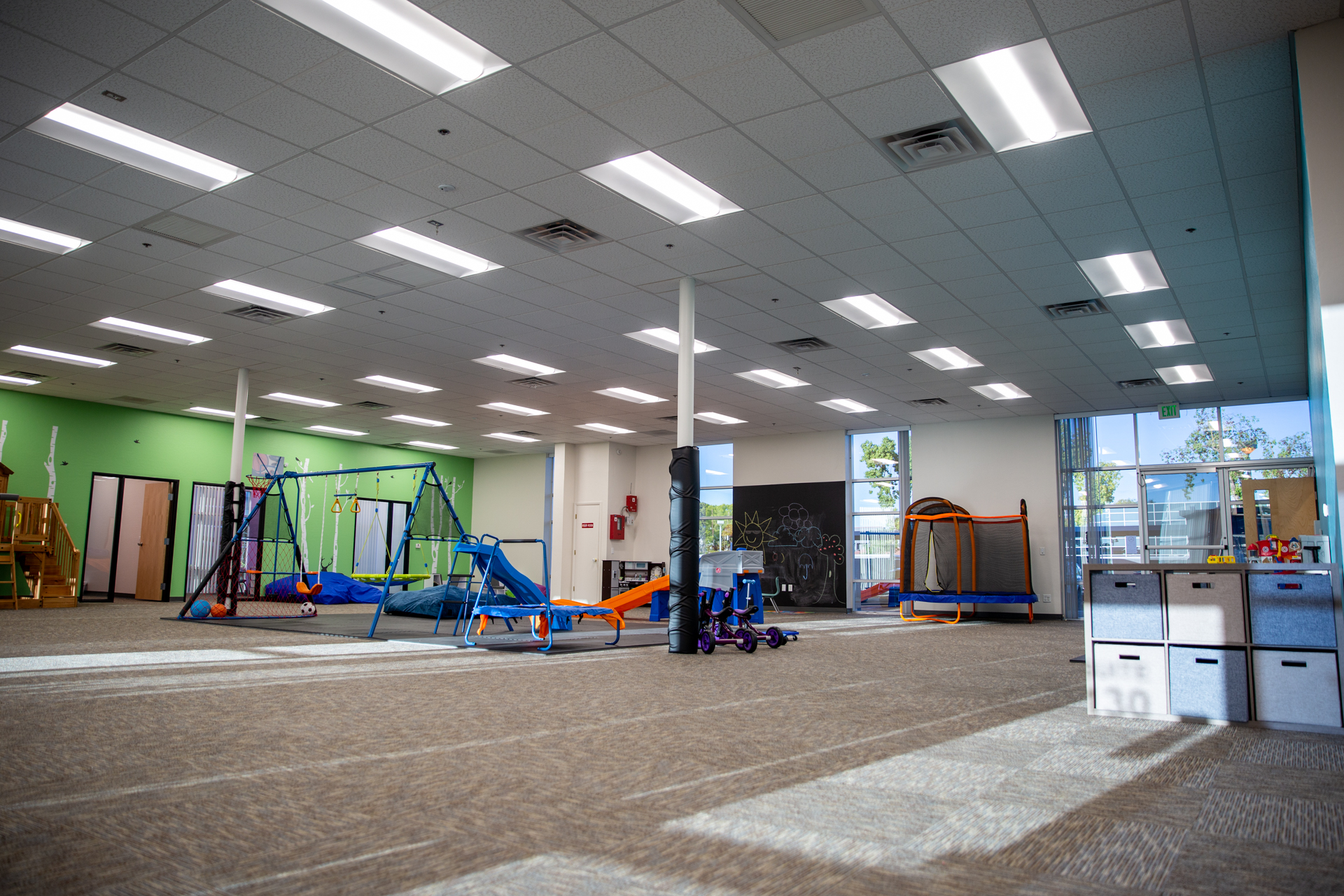 PHOENIX, AZ. – InBloom Autism Services announced today that they have officially opened a new, state-of-the-art Learning Center for young children in the greater Phoenix area to receive Applied Behavior Analysis (ABA) therapy as a form of prescribed treatment for Autism Spectrum Disorder. The Learning Center will be managed by InBloom's Clinical Integrity Officer, Lainey Posthumus, MEd., LBA, BCBA. Lainey is graduate of Arizona State University's "Masters in Education: Curriculum and Instruction – Applied Behavior Analysis" program.
The new InBloom Learning Center is the organization's first in the Valley. It is roughly 7,000 SF in size, and has a variety of different learning environments ranging from smaller therapy rooms for a more structured learning environment, a large play room for naturalistic environment training/play-based learning, as well as a classroom for children who are getting ready to transition into a school environment. The Learning Center location was specifically selected to be centrally-located so it is accessible to as many families as possible, and can be found just a few miles west of ASU's Tempe campus at 4602 E University Dr. Suite 130, Phoenix, AZ 85034.
InBloom has partnered with additional complimentary therapy providers throughout the Valley, such as speech and occupational therapy, to try and make it as convenient as possible for families to get all of their prescribed treatment under one roof. InBloom has also already become an approved practicum site for ASU's Master's Program surrounding Applied Behavior Analysis, and will host ASU graduate students over the course of the 2019-2020 academic year.
"The population in the Valley continues to grow which means more and more families are seeking ABA services. There's such a high demand and many families experience long waitlists. We're excited to be able to help contribute to the ABA resources here in Phoenix," said Posthumus. "A resource not only for our clients, but also for the community and other professionals. We want to help set the standards for high-quality services for our clients and their caregivers, as well as high-quality experiences for our student interns and staff members."
InBloom is now accepting new clients for ABA therapy services in Phoenix. Individuals can call 888-754-0398 to connect with InBloom's Care Team, or visit https://www.InBloomautism.com/phoenix to inquire more today.
ABOUT InBloom AUTISM SERVICES:
Founded in 2015 in Fort Lauderdale, FL, InBloom Autism Services provides Applied Behavior Analysis therapy to children living with Autism Spectrum Disorder throughout Florida, Massachusetts, Wisconsin, Texas, Colorado, Arizona, Georgia, New Hampshire, and Connecticut. InBloom's mission is to consistently achieve the best possible outcomes for their clients by focusing on clinical quality and innovation, hiring the best behavioral professionals, and investing in clinical support and professional development. To learn more visit: https://www.InBloomautism.com
MEDIA CONTACT:
Will Posthumus, Chief Marketing Officer
P: 313-770-6372