InBloom Autism Services Opens Learning Center in Colorado Springs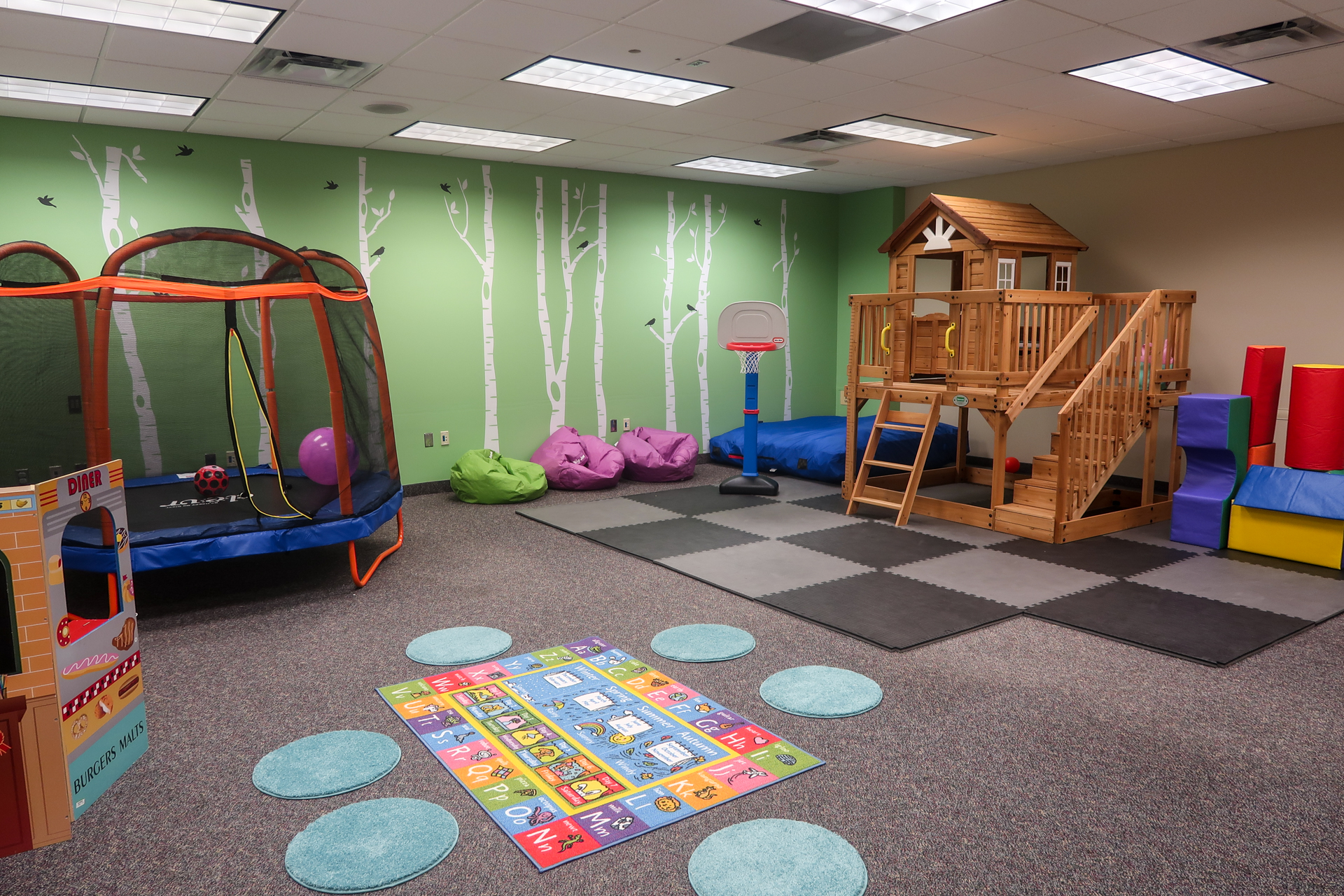 COLORADO SPRINGS, CO. – InBloom Autism Services announced today that they have officially opened a new, state-of-the-art Learning Center for young children in the greater Colorado Springs area to receive Applied Behavior Analysis (ABA) therapy as a form of prescribed treatment for Autism Spectrum Disorder.
The new Learning Center is the organization's first in Colorado, with a second opening in greater Denver next month. The Learning Center is 8,000 SF in size, and has a variety of different learning environments ranging from smaller therapy rooms for a more structured learning environment, a large play room for naturalistic environment training/play-based learning, as well as smaller classrooms for children who are getting ready to transition into a school environment. The Learning Center will be managed by InBloom's Clinical Integrity Officer, Rachel Fox, MA, BCBA, and Regional Director of Operations, Joseph Creager. The Learning Center is located at 1079 Space Center Drive in Colorado Springs.
Applied Behavior Analysis therapy is a scientifically-validated form of treatment frequently prescribed to children diagnosed with Autism Spectrum Disorder, and is the primary form of care provided at InBloom Autism Services. InBloom has also worked to partner with local complimentary therapy providers to help provide additional solutions to families seeking a variety of care for their children. InBloom accepts major commercial insurance plans as well as state-funded plans in Colorado as coverage for ABA therapy services.
"Colorado Springs is a community that we feel connected with. It is also a community that has an overwhelming need for quality ABA services. We join a family of community providers with a similar mission, but with a constant commitment to clinical integrity," said Creager.
"Too many children are falling behind in Colorado Springs. Services are being offered too little, too late. We are determined to provide comprehensive ABA services to our early learners in order to get them to a place they can learn from their environment before they start school," said Fox. "The sooner services are started with children, the more access they have to those services, and the better quality of services that they receive can all contribute to changing a child's life."
InBloom is now accepting new clients for ABA therapy services. Caregivers can call 888-754-0398 to connect with InBloom's Care Team, or visit InBloomautism.com/colorado-springs to inquire more today.
ABOUT InBloom AUTISM SERVICES:
Founded in 2015 in Fort Lauderdale, FL, InBloom Autism Services provides Applied Behavior Analysis therapy to children living with Autism Spectrum Disorder throughout Florida, Massachusetts, Wisconsin, Texas, Colorado, Arizona, Georgia, New Hampshire, and Connecticut. InBloom's mission is to consistently achieve the best possible outcomes for their clients by focusing on clinical quality and innovation, hiring the best behavioral professionals, and investing in clinical support and professional development. To learn more visit: https://www.InBloomautism.com
MEDIA CONTACT: Will Posthumus, Chief Marketing Officer
P: 313-770-6372