the support you need
Our Services
When looking for resources for their children, parents and caregivers are often left scratching their heads, wondering what the next step is. Generally, if you've observed any signs that may potentially point to autism in your child, the next step is to schedule a diagnostic evaluation. We're proud to offer diagnostic evaluations in select service areas to help families jumpstart their path to treatment.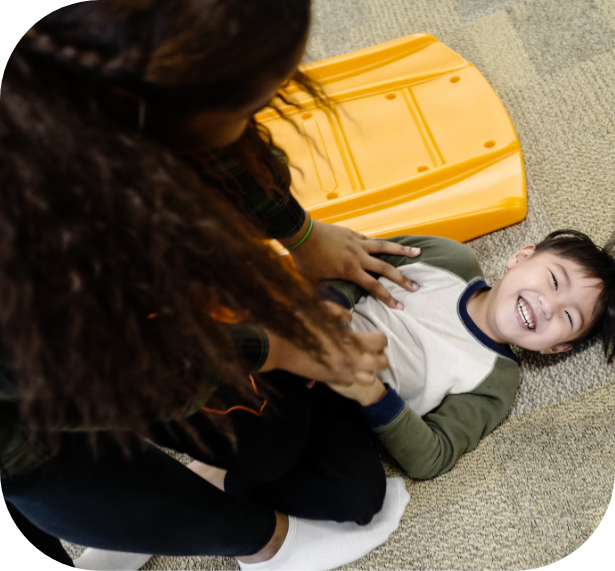 How does ABA Therapy work?
Applied Behavior Analysis (ABA) therapy is a scientifically validated data driven form of therapy based on the science of learning and behavior. Our team creates individualized treatment plans for each kiddo with the goal of increasing behaviors that are helpful, and deceasing behaviors that are harmful or interfere with learning and independence.
Our programs have a foundation based on play and fun! Our comprehensive programs target 20+ hours of therapy each week with a focus on getting your child and your family the real results and progress in the areas that matter most.
Tell me more about diagnostic evaluations.
Receiving a Diagnostic Evaluation is the first step in getting treatment for autism. Our Licensed Clinical Psychologist conducts structured observations with your child and assembles detailed, family-friendly reports with recommendations so you can make the decisions that best suit your family.
To learn more about Diagnostic Evaluations and signs that may point to autism spectrum disorder, click below!