Occupational Therapy Explained (And Its Benefits for Autism)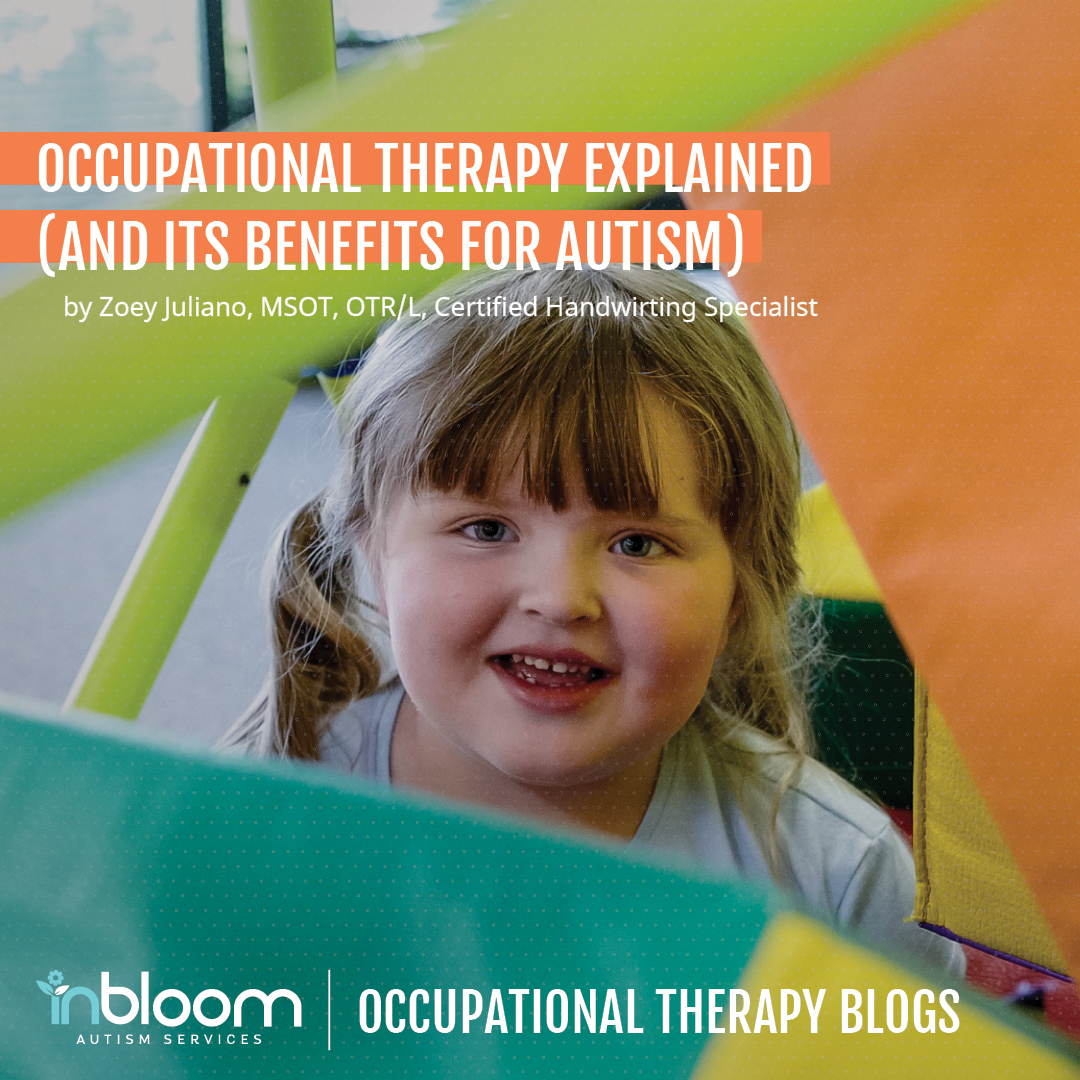 A Brief History of OT
Occupational Therapy (OT) was established as a healthcare field in the 1900s following the First World War. It began as a way to rehabilitate soldiers experiencing PTSD ("shell shock") and limb loss. Early Occupational Therapists used arts and crafts as a way to rehabilitate and allow for self-expression, a therapeutic intervention that carries over into the field today. Since the early 1900s, OT has grown to serve individuals in various environments (hospitals, schools, mental health facilities, outpatient clinics, government, skilled nursing facilities, businesses, hand therapy), of various ages (premature babies, infants, toddlers, children, teens, adults, older adults), and various abilities (Autism, Down Syndrome, Cerebral Palsy, PTSD, schizophrenia, limb differences, Brachial Plexus Injuries, Spinal Cord Injuries, Traumatic Brain Injuries, Carpal Tunnel, etc). OT is a holistic, client-centered, and evidence-based practice that works with all walks of life. 
What is an 'Occupation'?
OT defines 'occupations' as anything an individual needs to do, wants to do, or is expected to do throughout their day – or more simplistically, anything that 'occupies' one's time.
This can include dressing, hygiene, driving, eating, cooking, pet care, school, social activities, writing, typing, sleep, and more. If something interferes with a person's ability to engage in these occupations (whether as a result of something they're born with or through an accident), an Occupational Therapist can assist them in re-learning how to perform these occupations, learning how to do them for the first time or teach alternative ways to participate in them. This is achieved through the practice of the actual occupation (like eating) or through addressing underlying skills needed (like the range of motion or strength).
Occupational Therapists (OTs) use a variety of interventions to work on these skills without necessarily working on the actual occupation. For example, you may see an OT doing an obstacle course with a kiddo to work on the shoulder strength needed to write before sitting them down with a pencil and paper. As OTs, we often ask "What matters to you?" not "What's the matter with you?" when interacting with our clients to determine what goals to address.
How Can OT Help Our Kiddos?
A kiddo's job is to be a kid. When something is preventing them from participating in their 'job', an Occupational Therapist can help. Some kiddos may experience difficulties with dressing, writing, feeding, sensory processing, coordination, and emotional regulation. That's when an Occupational Therapist can help target the skills needed to perform their necessary occupations so the child can enjoy being a kid! The OT can also educate parents and caregivers on adaptations and equipment to make life easier and ways to improve independence at home and school.
The Occupational Therapists at InBloom Autism Services can collaborate directly with the ABA Therapy team and Speech Language Pathologist (SLP) to ensure the kiddos are carrying over skills and having their needs met throughout their day. The OT can also help other team members brainstorm ways to help our kiddos who may struggle with sensory processing, fine motor skills, visual motor skills, or feeding difficulties. This type of collaboration and teamwork is the key to success for our kiddos and staff! 
OT at InBloom
InBloom currently offers occupational therapy (OT) services for children with autism at several of their Learning Centers. They include Learning Centers in South Florida, Jacksonville, FL, Milwaukee, Wisconsin, and our Semoran Learning Center in Orlando, FL. If you're interested in learning more about this service, you can contact the Care Team or speak to your BCBA if you're an active client. 
Written by: Zoey Kramer Juliano, MOT, OTR/L | Occupational Therapist & Certified Handwriting Specialist