InBloom LOOKS TO MAKE AN IMPACT FOR CHILDREN IN SE WISCONSIN WITH NEW LEARNING CENTER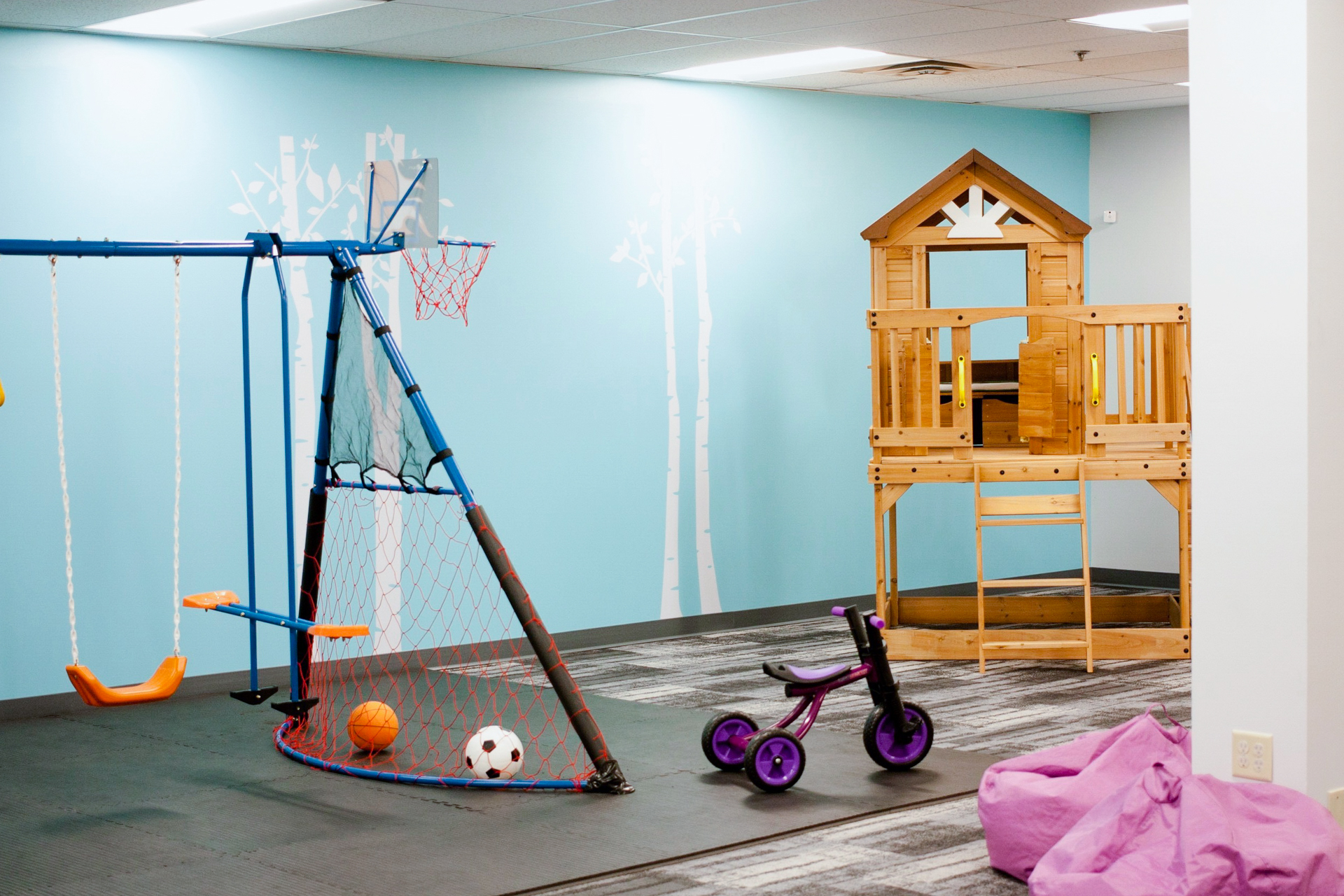 BROOKFIELD, WI. – InBloom Autism Services announced today that they have officially opened a new, state-of-the-art Learning Center in Brookfield for young children in the greater Milwaukee/Waukesha area to receive Applied Behavior Analysis (ABA) therapy as a form of prescribed treatment for Autism Spectrum Disorder.
The 5,200 square foot facility has a variety of different learning environments ranging from smaller therapy rooms for a more structured learning environment to a large open-concept playroom for naturalistic environment training, as well as smaller classrooms for children who are getting ready to transition into a school environment. The new Learning Center is located at 200 North Patrick Blvd., and is managed by InBloom's Clinical Integrity Officer, Ashley DeSanctis, MA, BCBA, and Regional Director of Operations, Jennifer Radmer.
Applied Behavior Analysis therapy is a scientifically-validated form of treatment frequently prescribed to children diagnosed with Autism Spectrum Disorder, and is the primary form of care provided at InBloom Autism Services. InBloom has also worked to partner with local complementary therapy providers to help provide additional solutions to families seeking a variety of care for their children. InBloom accepts major commercial insurance plans as well as state-funded plans in Wisconsin as coverage for ABA therapy services.
InBloom Autism Services' Founder and CEO, Kiel Rager, commented "we have been a part of the Wisconsin ABA community and have served the Greater Milwaukee area as Behavior Development Group since early 2017. We are very excited to continue serving the community and delivering outstanding clinical outcomes at our new Brookfield Learning Center as InBloom Autism Services."
"We have a fun atmosphere and tons of opportunities to run around and be a kid including an indoor trampoline, swing set, playhouse, mini-rollercoaster and more," said Radmer. "We currently offer peer-play opportunities to build social skills and we look forward to offering social groups in the near future. All of our direct care staff are also Registered Behavior Technicians, which is something we're very proud of and that sets our team apart from others."
"Having center-based services allows for a controlled but extremely fun environment for kiddos to meet their individual treatment plan goals while also being in a social learning environment," said DeSanctis. "For parents, the ability to drop their child off in a safe and therapeutic environment is a very rare opportunity. Our open-door policy allows for parents to stay and observe and be part of sessions or drop off and pick up to get a much needed break."
Caregivers looking for ABA therapy services can call 888-754-0398 to connect with InBloom's Care Team, or visit InBloomautism.com/se-wisconsin to inquire more today.