PARENT TRAINING WEBINAR – THE 4 FUNCTIONS OF BEHAVIOR – 5.27 6:30PM EST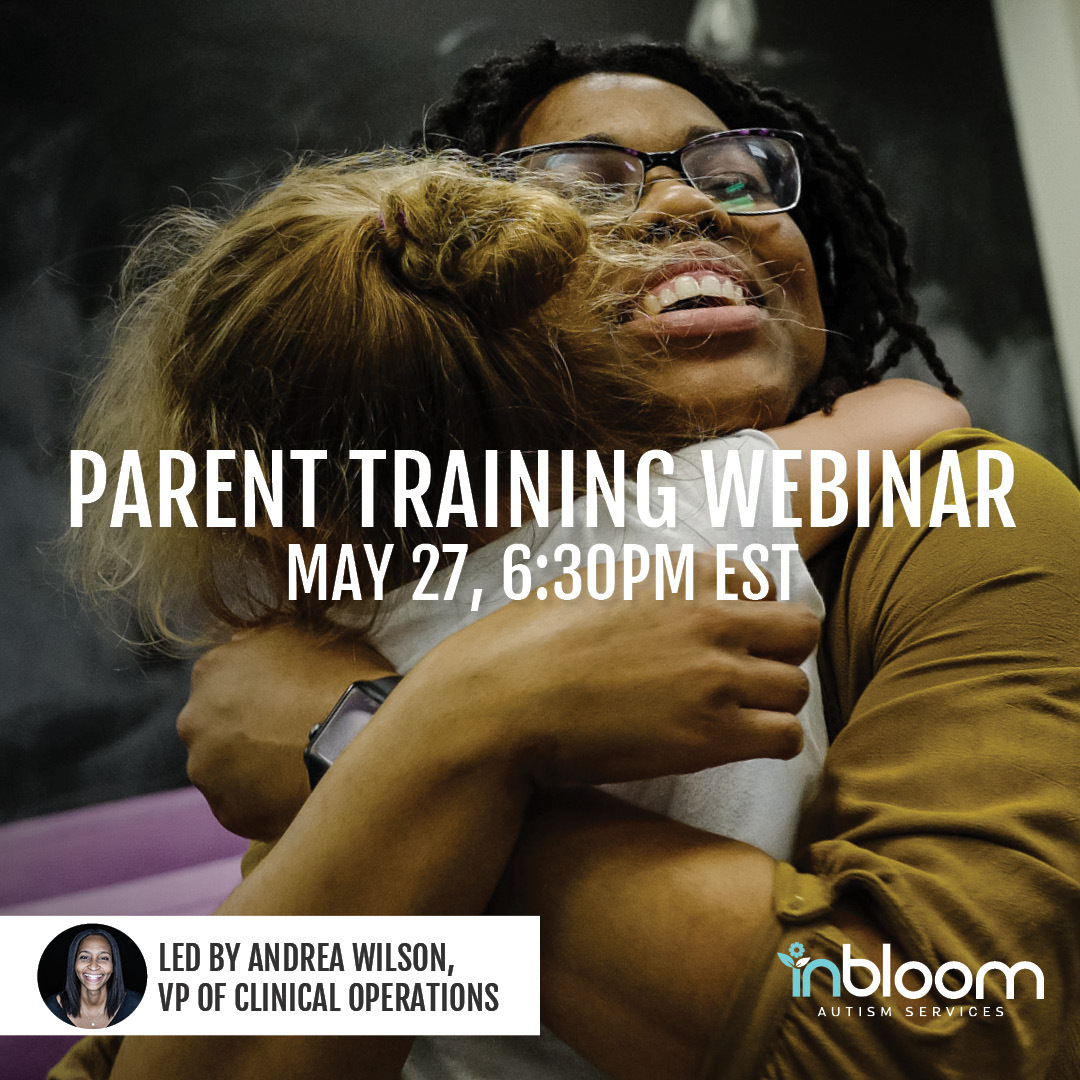 InBloom is set to host their next live monthly Parent Training Webinar on the evening of Wednesday, May 27 at 6:30pm EST.
This month's Parent Training Webinar is all about the 4 functions of behavior! Members of the InBloom clinical team will go over the functions, how behaviors are learned, how to identify those behaviors in your kiddo, how to work through those behaviors once the functions are identified, and the ABC model: antecedent, behavior, and consequence. There will be an interactive live Q&A at the end of the webinar, and an opportunity to talk through specific examples for your kiddo with our clinical leadership team!
If you'd like to save the webinar information in your Google Calendar, CLICK HERE!
You can join with the Zoom link below on your computer, tablet, or mobile device. You can also join via phone to listen in by calling the following numbers listed.
https://us02web.zoom.us/j/81768471425?pwd=ZmYyT1g3QzUvRXVVR1ZhYTJmSGYxdz09
iPhone one-tap :
US: +13126266799,,81768471425# or +16465588656,,81768471425#
Telephone:
US: +1 312 626 6799
If you have any questions for our team ahead of time, leave a comment!