LIVE Parent Training Webinar – April 16 at 6PM EST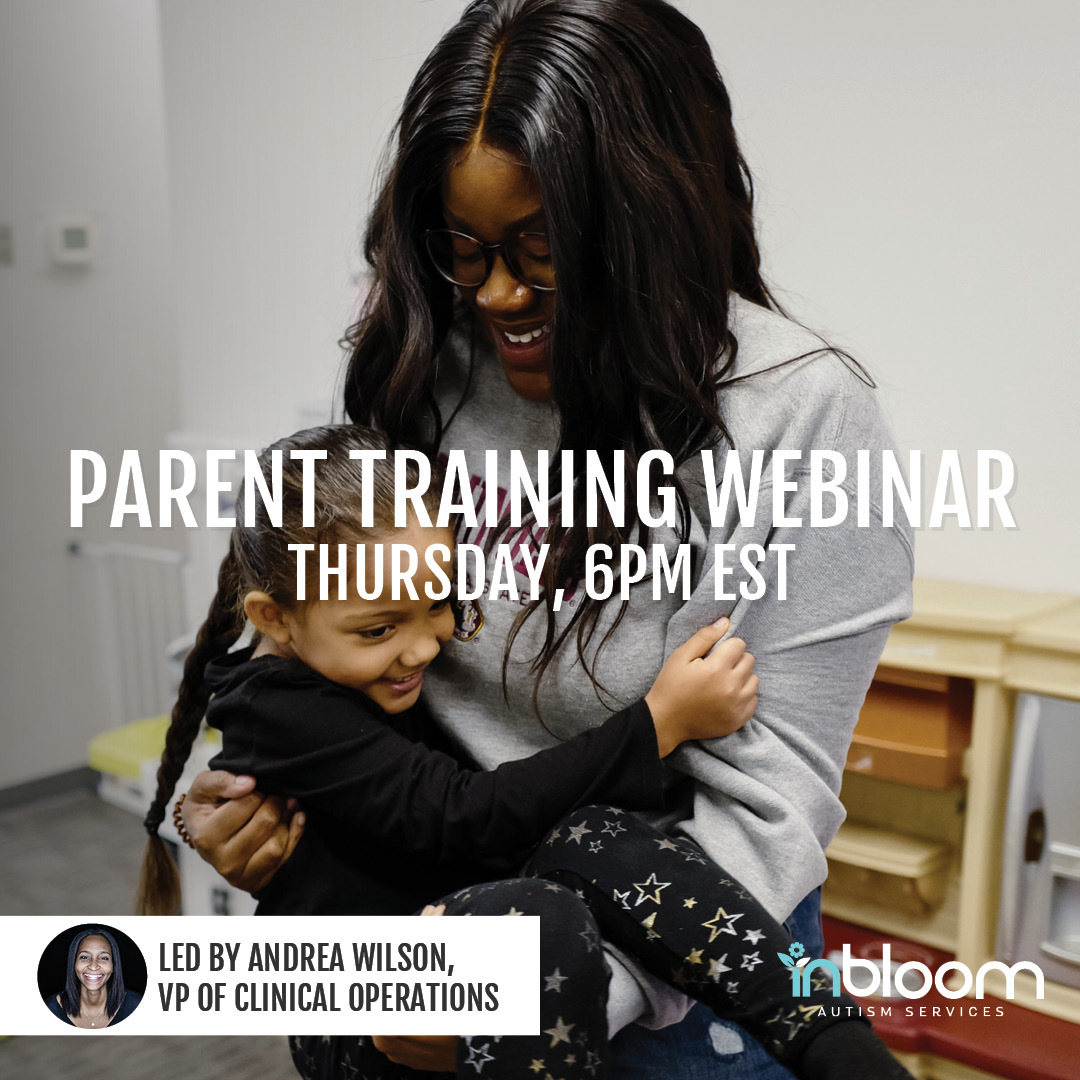 We are hosting a free Parent Training Webinar led by Andrea Wilson, our VP of Clinical Operations, to help provide suggestions and solutions to families with kiddos with autism who are home together right now much more than usual. We realize that every kiddo and every family is different, but our clinical team is going to provide some general ideas and solutions to a handful of common challenges, and will hold an open forum for specific questions at the end!
Some of the main discussion points will be:
functional routines during this abrupt change in schedule with a focus on transitions

utilizing visuals for routines

challenging behaviors that could occur and some ways to work through them and to prevent them

20 minutes of open Q&A with 5 of our BCBA's!
Please note: this webinar will be available to participate in live for the first 100 individuals to enter the Zoom meeting room. If you are unable to attend it live, we will make the recording of the webinar available a few days later.
The Zoom room will be opened 10 minutes early to allow for attendees to log in, and you can access the Zoom conference at the following link:
https://zoom.us/j/93116327261?pwd=KzN2UmM0ZzB0a0o1ejRRamtJQStxdz09
If you have any questions ahead of the meeting, please feel free to use the chat function on our website or leave a message on the InBloom Facebook Page. This is open to anyone who might benefit from it so please feel free to share!