InBloom AUTISM SERVICES OPENS NEW LEARNING CENTER AND OFFERS DIAGNOSTIC EVALUATIONS IN SOUTH FLORIDA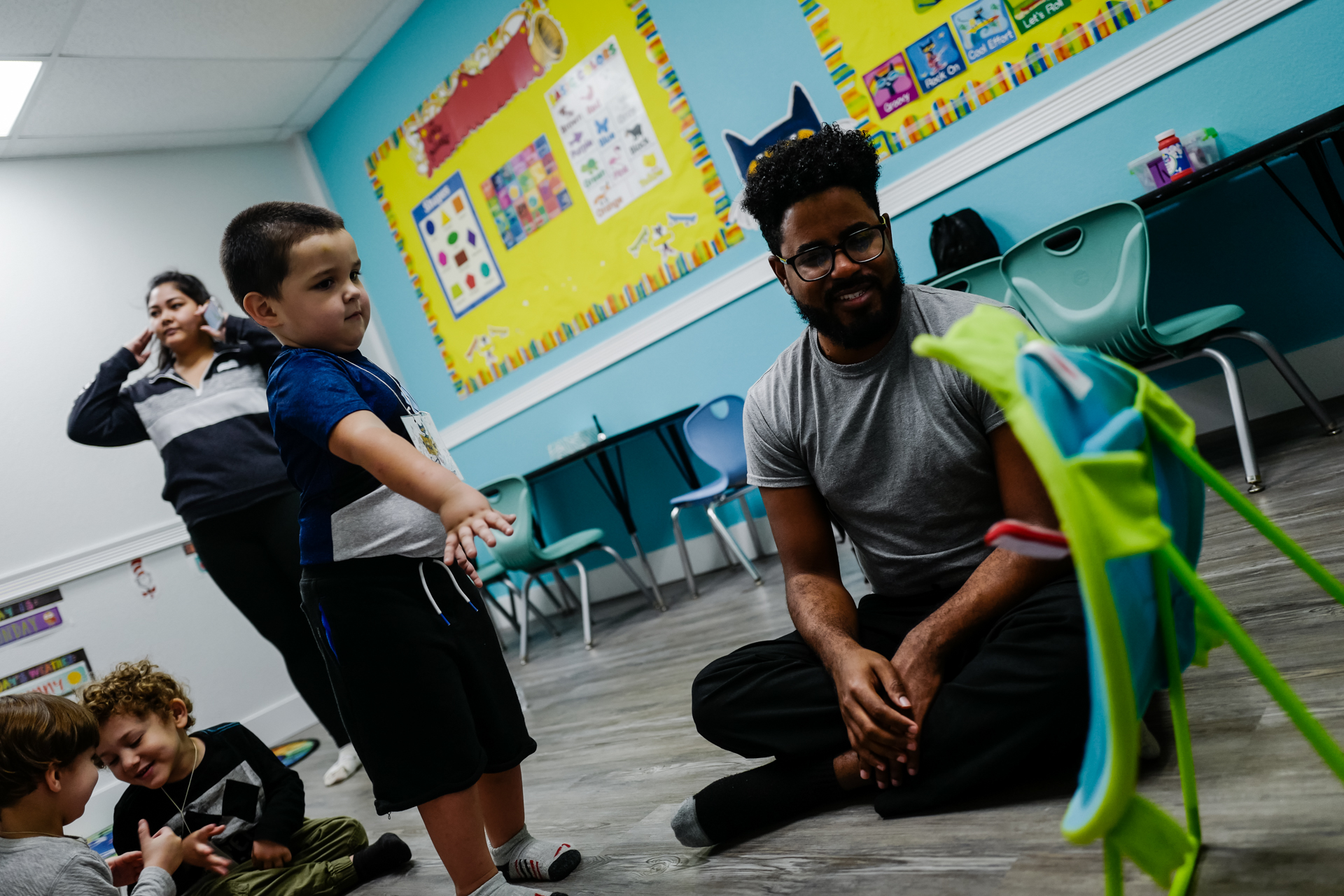 DAVIE, FL. – InBloom Autism Services announced today that they are now offering high-quality, low-cost diagnostic evaluations to identify Autism Spectrum Disorder (ASD) in children between the ages of 18-months and 5-years-old at their new Learning Center located in Davie, FL. InBloom has been providing center-based Applied Behavior Analysis (ABA) therapy as a form of prescribed treatment for ASD out of their original location in Hollywood, FL since 2016, which they will continue to do at the new Davie location in addition to the offering of diagnostic evaluation services.
ASD is a neurodevelopmental disorder, and has many different signs and symptoms that can look different in every person. Children with ASD may vary widely in their presentations, but a comprehensive diagnostic evaluation will be able to accurately assess and identify ASD across age, developmental level, and language skills, explains InBloom's clinical team. Included in the comprehensive diagnostic evaluations is the ADOS-2 instrument, which is considered to be the current gold-standard of diagnostic evaluation tools. Evaluations in South Florida will be administered by Clinical Psychologist Dr. Janitza De Jesus, Psy.D.
InBloom Founder and CEO, Kiel Rager, also mentioned that the new initiative being offered to families in South Florida continues the organization's mission to help make evaluations and therapy services more accessible to families who may otherwise go without them. Due to a lack of qualified medical professionals with the availability to perform the assessments, or due to affordability, many families are limited in their access to care.
"We are extremely excited to announce the opening of a new state-of-the-art learning center in Davie, FL as well as the addition of diagnostic evaluation services. As a fixture in the Southeast Florida community for more than four years, InBloom has been able to help hundreds of kiddos and their families gain access to the care they need", said Rager. "With the expansion of the Davie Learning Center as well as the ability to offer diagnostic evaluations, we are better positioned to help even more families in the coming years. It is InBloom's mission to make sure we do everything we can so kiddos receive the care they need, when they need it."
"While the Autism community continues to grow, there is a gap in affordable and available resources in South Florida for families, placing children at further risk of increased challenges and impacting prognosis," said Dr. DeJesus. "I am most passionate about being able to help families find clarity, help give them answers, and guide them towards the resources they are seeking. There is such a need for diagnostic clarity in order to be able to best serve families and assist with the early start of services, which will render the best prognosis for their child."
Diagnostic evaluations at InBloom are being offered on a first come, first served basis for a price of $295.00. Pediatricians looking to refer their patients, or caregivers looking to obtain an evaluation for their child can call 888-754-0398 to connect with InBloom's Care Team, or visit InBloomautism.com/diagnosing to learn more. Families can also inquire about a tour of the new Davie Learning Center, or about ABA therapy services in general by contacting the Care Team. InBloom's Davie Learning Center is located at 5400 S. University Dr. Suite 502, Davie, FL 33328.